New Executives Breakfast (Invite Only)
Conference Registration/Information Desk Open
ELC Board of Directors Meeting
Welcome Luncheon
Sponsored by: ConstructConnect
Join us to reconnect with old friends and meet new colleagues during the ELC welcome lunch. All attendees, including sponsors and guests invited.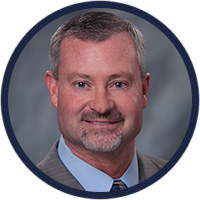 Toby Crow, PE, CPE
ELC Chair, Executive Vice President AGC of South Dakota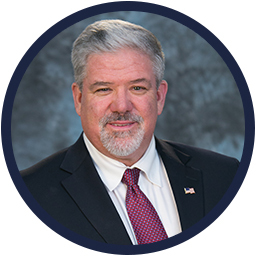 Dan Fordice
Vice President of Fordice Construction Company
2022-23 AGC President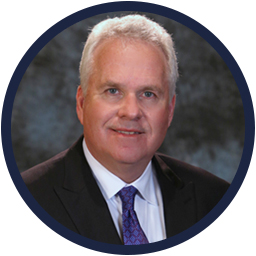 Steve Sandherr
CEO at Associated General Contractors of America

A Welcome from the ELC Chair, Message from the AGC President and an Update from AGC of America's CEO
Join us for the official kickoff of the 2022 ELC Annual Conference. Hear a welcome message from ELC Chair Toby Crow, a message from AGC President Dan Fordice and an association update from AGC of America's CEO, Steve Sandherr.
Opening Keynote Session – Control the Controllables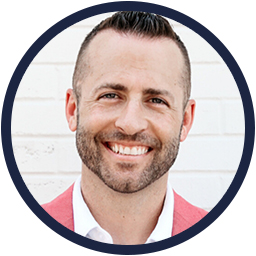 Every day, you dedicate hours of your precious time to strive for success. You aren't trying to be good, but to be great – and that pursuit of greatness can be overwhelming & exhausting, especially in today's chaotic world.
But it doesn't have to be this way.
Learn how to tap into your highest potential without exhausting the majority of your time and effort. What does it take? Learning a three-step framework to seize control of certain elements within your reach and make incremental daily progress.
In this highly-requested keynote, Jake teaches how to channel a laser-sharp focus to control your controllables. Discover how to effectively respond to challenges – and create your very own playbook to hold yourself accountable.
Jake's profound insight on what's within someone's control combined with a daily plan of attack puts individuals and teams in a power position to win seven days a week.
After listening to Jake's advice and leaving with a blueprint on how to take control, your team will be ready to win 365-0 this year. Your bottom line will thank you.
Reception
Sponsored by: Hilti
All attendees, including sponsors and guests invited.
Conference Information Desk & Exhibits Open
Continental Breakfast
Sponsored by: Enterprise Fleet Management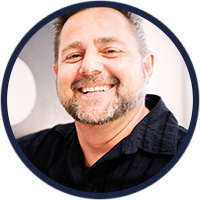 Gordon Fowler
Founder, Senior Partner, 3fold Communications
Generational Motivation
Communicating effectively between generations is essential for building relationships and business in a hyper-connected world; and now, there's added uncertainty with our internal teams juggling rapidly changing social distancing mandates, remote or hybrid work environments, and a changing job landscape that can make navigating between generations even more difficult and sensitive.
Generational Motivation examines how to use marketing messages effectively to succeed in today's marketplace with the additional challenge of generational complexities: the different demands, values and preferences of today's multigenerational team members and consumers in a post-pandemic world.
You'll enjoy this interactive presentation packed full of valuable examples, humor and specific takeaways to apply to your customers, team, and "gulp" even your own family!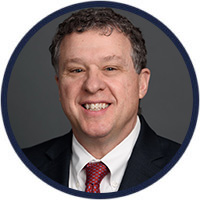 Tom Cuculich
Executive Director, Chicagoland AGC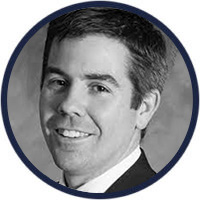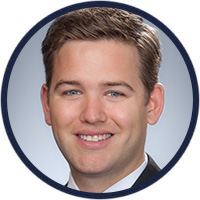 Ben Connors
President, GBCA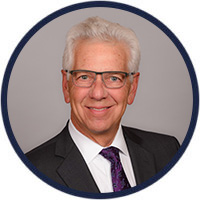 Len Toenjes
President, AGC of Missouri
Workforce Programs that Increase Diversity on the Jobsite and Create Opportunities for Minority Businesses to Thrive
Successful workforce and business development solutions must have strong Diversity & Inclusion foundations. AGC Chapters must fill our industry's workforce gaps by proactively recruiting minority participation in all trades, while cultivating opportunities for more minority businesses to participate as contractors. Come hear from 3 Chapters who are in varying stages of development with their programs to find solutions that work.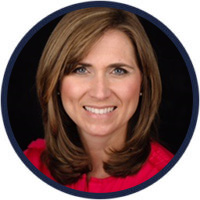 Christi Beatty
AGC of America
Leadership Insights & Lessons Learned
This one-hour session will feature knowledge sharing and insights about how to navigate top issues you told us you are facing and want advice on. We'll cover four topics and attendees will get advice and guidance on creating a stronger value proposition, growing and engaging your membership, leading more effective advocacy programs, and building a strong team culture. You'll hear inspirational stories and lessons learned from your peers during this fun session. Then, we challenge you to take what you've learned and dig deeper as you connect and follow up with colleagues during the conference.
Peer Group 1 Meetings* (Shira)
*Must be pre-registered for the 2022 ELC Peer Group Program
Peer Group 2 Meetings* (Mary)
*Must be pre-registered for the 2022 ELC Peer Group Program
Bocce Tournament*
Sponsored by: Procore
*Pre-Registration Required
Closing Reception
Sponsored by: United Rentals 
All attendees, including sponsors and guests invited
Closing Dinner
Sponsored by: United Rentals 
All attendees, including sponsors and guests invited
Conference Information Desk & Exhibits Open
Flagstone Veranda & La Jolla Prefunction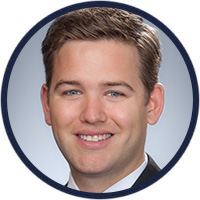 Ben Connors
President, GBCA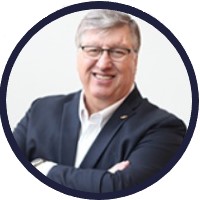 Mike Dunham
CEO, AGC of Georgia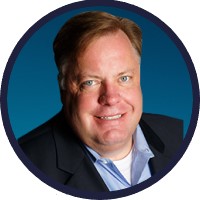 Wayne Hammon
CEO, Idaho AGC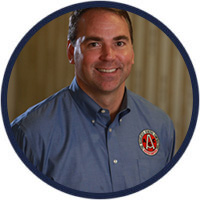 Phil Thoden
President & CEO, Austin AGC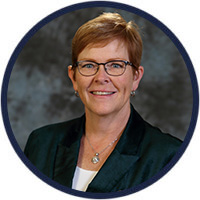 Katie Wilson
Executive Director, Nebraska Chapter AGC
How Creating a "Welcoming Experience" Can Help Elevate the AGC Brand, Grow Membership and Support Strong Retention
AGC Chapters recognize the importance of providing exceptional service to members, no matter where the member may be located. According to a new Statement of Support by the ELC Board, a welcoming experience should include an introduction from the member's "home" chapter to the host chapter located in the area in which the member intends to work. The host chapter staff should be courteous, responsive, and helpful in their communications with the AGC member. And, they should provide information and access to chapter resources to the degree that they deem appropriate.
During this session, you'll hear from a panel of ELC members about how they welcome visiting members to their chapter, their approach to engagement with the visiting member, and how they demonstrate value and sometimes even "close the sale". Come with questions and your ideas about how chapters can work together to elevate the AGC brand across the entire network.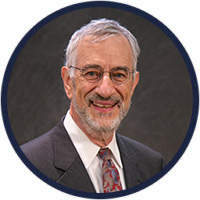 Ken Simonson
Chief Economist for AGC of America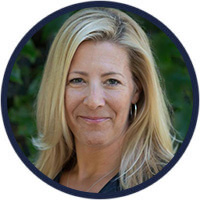 Kerrie Bennet
Executive Director, AGC of Rhode Island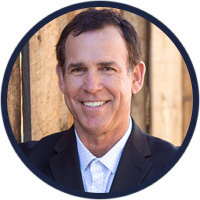 Michael Gifford
President & CEO, AGC Colorado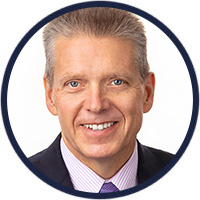 Tim Worke
CEO, AGC of Minnesota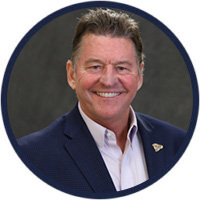 Dave Simpson
President & CEO, Carolinas AGC
How Chapters Use Economic Information to Drive the AGC Value Proposition
Learn from a panel of execs from the four ELC regions and hear how these different sized chapters use economic information to win members and influence officials. Bring your own examples. Share what's working and what you'd like to have as well as what you already use. Don't worry–AGC chief economist Ken Simonson will be the moderator but promises not to pass out a pop quiz!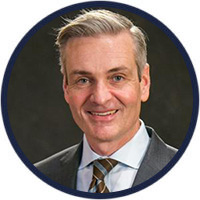 Brian Turmail
AGC Vice President of Public Affairs & Strategic Initiatives 
What Works When it Comes to Workforce Development
This session will include a brief summary of the results of AGC of America's first-ever National Construction Industry Workforce Development Summit, including an analysis of the common themes among successful workforce programs. Session participants will then break into small groups to share their workforce development success stories and help craft new solutions to recruiting, training and retaining workers in the construction industry. The session will conclude with report outs from the small groups so chapters can consider ideas for new initiatives to put in place.
Brewery Tasting
Sponsored by: Procore
Brewery Tour & Tasting (SOLD OUT!)*
Join us for tours and tastings at four breweries in the area. We will visit: Duck Foot Brewing Co., Pure Project, AleSmith Brewing Company, and Harland Brewing Co. – Scripps Ranch. TACO BREWSDAY w/ Marisco's food truck will be available for lunch at Duck Foot Brewing Co – our first stop. Please note the itinerary is subject to change. Transportation will be provided. (Pre-registration required.)*
Leave from the hotel lobby at 12:45 PM. Bus will pick up and drop off.
ELC Conference Hotel
Lose yourself in Southern California's golden rays at Estancia La Jolla Hotel & Spa, a hacienda-style resort nestled between San Diego's seaside villages of La Jolla and Del Mar. Exuding warm service and the sun-drenched charm of rancho-inspired architecture, this AAA Four Diamond boutique hotel and 2018 Condé Nast Readers' Choice Award Winner is 10 acres of lush gardens, quiet courtyards and adobe fireplaces.
Standard AGC Room Rate: $279.00 + tax per night
(an additional $20 Group Resort Fee will be added)
If there will be more than two adults in a room, there is an additional $20 per adult fee.
Check-In: 4:00 PM | Check-Out:  11:00 AM
Reservation Deadline: June 4, 2022
Hotel Cancellation Policy: 48 Hours prior to arrival date by 4 pm local time to avoid being charged one night's room and tax.
Travel Information
San Diego International Airport (SAN) is the closest airport to this year's conference. It is about 16 minutes (15 miles) from the Estancia La Jolla Hotel & Spa located in Torrey Pines and downtown San Diego. If you prefer to rent a car, self-parking at the Hotel is $20/day and valet is available for $20/day.